Alternative Precision Sheetmetal was founded in 1997 by Brian Dumbarton. Having been employed previously by Stannah Stair Lifts as an apprentice and then subsequently qualifying in two engineering disciplines, Brian then embarked on realising his ambition of establishing a specialist sheet metal fabrication company in Swansea.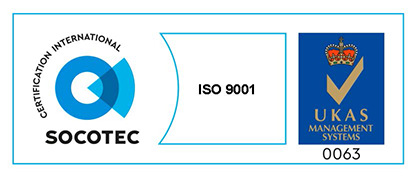 Investment into a Mazak 1.5kw laser and Bystronic press brake followed, along with an expansion of the work force to accommodate demand.
In 2014, Brian's son Daniel Dumbarton joined the team and being qualified in design and technology, re- branding quickly materialised, including a new logo, website and liveried vehicles.
A reputation for personal service has facilitated a rapid expansion of our customer base, aided by many client recommendations, but we constantly strive to consistently supply a high standard, in order to take APSM on to the next phase.
Continual investment in the latest technology is keeping APSM at the forefront of the steel industry and in spite of 'Brexit', an imminent new addition will be the first Mazak Nexus 6kw Fiber Laser in Europe, due to be installed in January 2019.

Our integrated computer network is linked to the laser production machinery, enabling us to manufacture approved designs with accuracy and speed.
At APSM, we pride ourselves in our extensive knowledge and wealth of experience. With our in-house design and production team, we are able to offer the flexibility to discuss your individual project requirements.