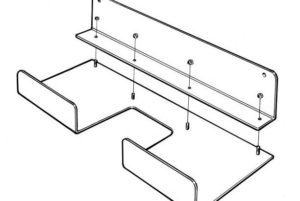 Our in-house Technical team ensure that creative thinking is transferred to the completed product. With the increasing need to produce components quickly, economically and with accuracy, streamlining productivity is essential.
Our advanced laser cutting and folding equipment are backed up by our integrated system, enabling the rapid creation of parts, assemblies and 2 & 3D drawings. This assures accuracy giving us the flexibility for any design 'tweaks' or changes as and when required.
Solidworks Visualize brings products to life by generating photo-quality imagery, improving the visualisation of design concepts, resulting in reduced design timescales and accelerated approvals.
In addition to Solidworks, APSM is also backed up by Radan, Radprofile and Radnest, improving efficiency and reducing lead times, an essential combination.